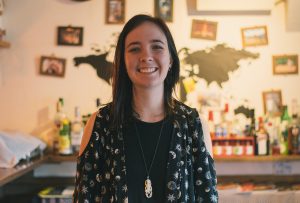 新しいスタッフの紹介です!
アメリカ出身のEveです。
この春から新しくスタッフとして加わりました。
彼女は大学卒業後、アジア圏を旅していました。
タイのタオ島でダイビンインストラクターとして1年半働いていました。
そんな彼女がゲストハウスWAYAを知ったきっかけは2年前に日本を旅していた時に泊まってくれたことです。
日本には何度も訪れたこともあり、お気に入りの場所は山口県と日高町とのことです!
動物が大好きであるように、滲み出るほどの優しさのEveに会いに遊びにきてください^^
Welcome our new staff member, Eve!
Eve comes from the United States, Oakland, California in particular.
Within the states she has lived in California, Arizona, and Colorado.
She studied International Business in University and used to work in fashion.
However, after graduating she wanted a break before getting "a real job." She decided to travel while it was still easy to.
Eve started her trip in Signapore, explored her way around South East Asia, and ended in Japan, visiting Guest House Waya during her time there.
Eve did slightly fail in her plan, rather than going home to start a new job, she decided to stay in Asia and start a new life.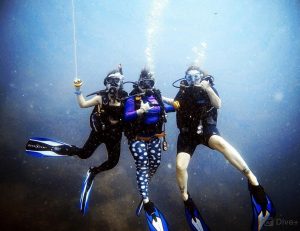 For a year and a half Eve lived on Koh Tao, a small island in the south of Thailand. There she completed two internships to become a SCUBA Diving Instructor! She worked as an instructor for one year, getting to teach people from all over the world how to experience a brand new world.
However, while in Thailand Eve saw a posting for a job opportunity at Waya. Remembering how good her time there was, she decided to apply! Luckily for her, they said yes and Eve moved to Japan. Before starting her job at Waya, she traveled Japan by volunteering in order to get better at Japanese.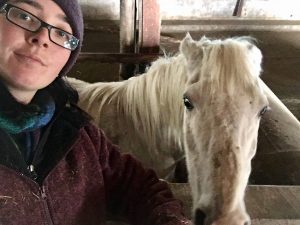 Two of her favorite places were an orchard in Yamaguchi and a horse farm in Hidaka, Hokkaido, that has an impressive 44 horses. She has now officially arrived at Waya and is settling into her new life!
Come by to say hi to her!