Hey guys!
Eve here~
こんにちは。
スタッフのイブです!
July is  over, but summer is still going strong in Hokkaido! As a place known for its strong winter, you might be unaware of all the things you can do in the summer. However, there is a plethora of things you can do here during the summer.
七月は終わったけど、夏はまだまだこれからです!北海道の一番人気な季節は冬なので、夏の楽しいことはあまり知られていないのではないでしょうか。しかし、たくさん楽しめることがあります!
SCUBA Diving!
Although you would probably never think of scuba diving in the cold of Hokkaido, there are actually many places where you can partake! My personal recommendation is Shakotan, near Otaru! The water there has great visibility and you are sure to see some interesting creatures.
北海道でスキューバダイビングのイメージはありませんが、実は色々な場所でスキューバを体験できます。わたしのおすすめは積丹エリアです!
海水が綺麗なので、海中で遠くまで見えて、面白い生物もたくさんいます。
Surf!
Another sport you perhaps did not expect, Hokkaido has quite the surfing culture. Come speak with our in house surfer, Keisuke, to learn more about the best places and some general tips!
その他のマリンアクティビティはサーフィンです!北海道にもサーフの文化があります。Wayaに来て、サーフケイスケと話して、北海道の一番いい場所とその他の情報をぜひ聞いてみてください!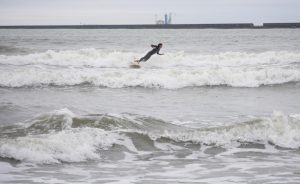 Hiking!
There are pretty much unlimited choices for where you can hike around Sapporo. For an incredibly popular, and not so difficult hike, check out Mount Moiwa. Nopporo Nature Park is also quite close-by for an easier level hike. If you're looking for something slightly more challenging, check out Shioya Maruyama in nearby Otaru. You'll get awarded with amazing views when you reach the top.
札幌近辺では山登りの場所はたくさんあります!手軽に行けるのは藻岩山!野幌森林公園も近くて、簡単なハイキングスポットです。(最近はヒグマ情報があり、注意が必要ですが。)
もう少し、難しい山に挑戦したい方は、小樽エリアの塩屋丸山はおすすめです。
とてもきれいな景色を見ることができますよ!
Play in a river!
The water is nice and warm, perfect for splashing about and having a relaxing day. The Fukui neighborhood of Sapporo has some gorgeous rivers, parks, and even waterfalls for you to enjoy.
今、北海道の水温は水遊びするのに、ちょうどいいです!川は散歩して、遊んで、日光でリラックスできます。札幌の近辺にある、「ふくい」で本当に綺麗な川、公園、滝があります!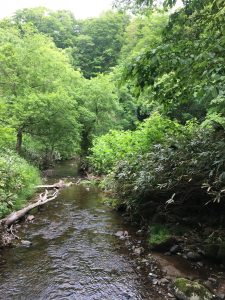 Ride a horse!
There are various places you can ride horses all over Hokkaido. My personal recommendation is to ride at "Arabian Horse Plantation" in Hidaka Cho! Any level can ride, from beginners to experts. The best part? It's not a trail ride! Based on your experience, the guides will choose a unique path for you, as well as allow you to pick your speed. Groups are very small. Not so much a rider? Contact them to just play with the horses in the mountains!
北海道で、たくさん馬乗る場所はある!イヴのおすすめ?日高町のラビアン・ホース・プランテーションへ!だれでも、全部レベル、ここで乗れる!毎回、担当と話した時後で、独自のコースに行ける、自分のスピードも大丈夫ですよ!乗るのがちょっと好きじゃない場合は、遊ぶことだけもできる!
Picnic!
Sapporo, and really all of Hokkaido, is full of wonderful parks! From Odori Park and Nakajima Park in the middle of Sapporo to more "unconventional" locations such as Hokkaido University! No matter what, these are sure places to enjoy a bento!
札幌だけでなく北海道全域で、公園はたくさんあります!札幌中心部であれば、大通り公園や中島公園、北海道大学も本当にいいピクニック場所です!どこでも、弁当を食べて、楽しんでください!