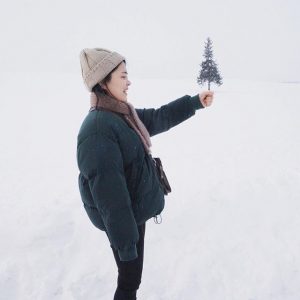 Hi, I'm Soeun from South Korea.
Hokkaido was my first overseas trip in my life.
I was interested in Japanese culture and art since I was young.
I got impressed by 'Love letter' which is famous Japanese movie.
Also, I wanted to see a lot of snow and beautiful nature.
After the first trip, I visited Hokkaido 3 times more.
And I always stay at Waya when I go to Hokkaido haha.
I stayed in Tokyo for about a year for working holiday last year, and then I travelled to Europe for over a month.
Now I returned my university.
I'm studying music in Korea now and trying to release some of my songs this year.
I'll keep traveling and trying new things.
And I'll definitely go to Hokkaido again 🙂