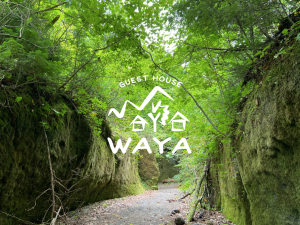 \\10月までの予約開始しました//*English below
夏と秋は北海道で最も美しい季節の2つです! さまざまなアウトドアアクティビティを楽しんだり、天気の良い札幌市を楽しむことができます。
感染症対策もしながら、北海道での滞在を楽しんでいただけるようスタッフ一同全力で旅のサポートいたします:)
▼価格
◯ドミトリー
2800円~
*学割プラン通常ご料金から200円引き!
学生の方、ぜひ初めてのゲストハウスの方も、ゲストハウス好きの方もお待ちしております〜!
\\ Reservations have started through October! //
Summer and fall are two of the most beautiful seasons in Hokkaido! You can enjoy a variety of outdoor activities of all types or just enjoy Sapporo city with great weather.
All the staff will do their utmost to support your trip so that you can enjoy your stay in Hokkaido while taking measures against infectious diseases.
◯ Dormitory
From 2800 yen
* Student discount plan 200 yen discount from the regular price!
We are waiting for students, first-time guesthouse users, and guesthouse lovers!
◯ Private room
From 6,600 yen for 2 people