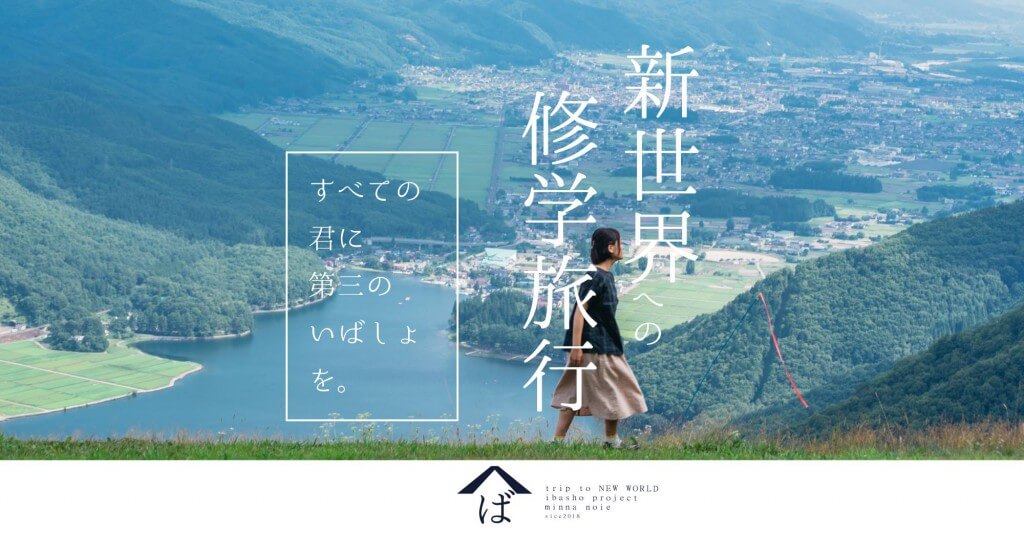 Dear Sir.To all of you, 20 people nationwide, who seem to have no school.
Based on the concept of "To all you, a third trip", a tour "To the New World" will be held for all 20 children nationwide who seem to have no school trips. School excursion "will be carried out.The first step will be held at 1 facilities in 4 locations in Tokyo, Chiba, Nagano, and Hokkaido.
Click here for a school trip to the New World >>
http://newworld-journey.org/
Hello!I'm Kawashima, the representative of Staylink, a limited liability company that operates guesthouse waya.
This time, we would like to inform you about a program that all children who feel that they may not have a place in the school, which started at the end of August, can participate.
It may be courageous to jump out of the world you are in.However, if you take a step forward, you may realize that "you may like this place better" and "there is such a world".
In this program, we have prepared a lot of experiences unique to Hokkaido.It would be great if Hokkaido, Sapporo, and the guesthouses we run could become the third place to stay while enjoying the experience and meeting various people.
Then, the outline of the program is summarized below.After applying, we will contact you regarding the detailed schedule.
We look forward to the participation of many children!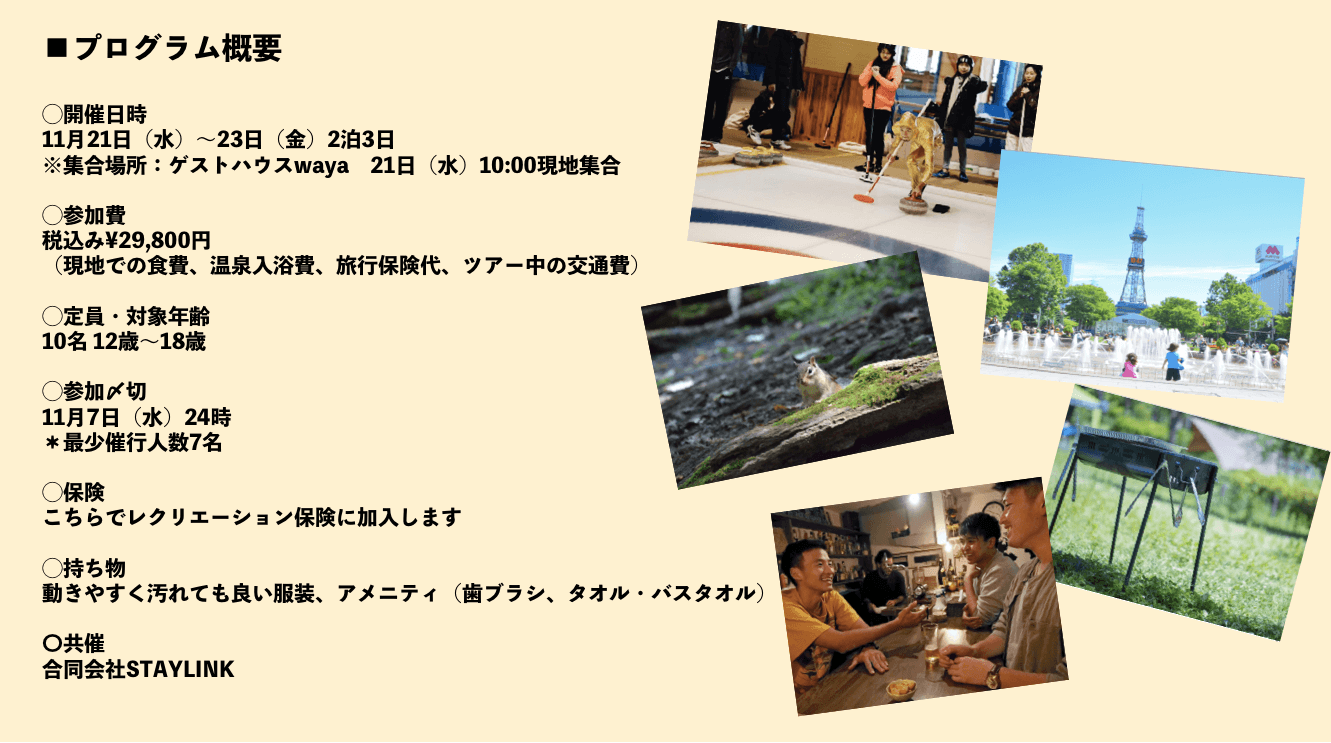 * The first school trip was canceled because the minimum number of participants was not reached.The next event will be held from April to May XNUMX!