My name is Rana and I am currently a helper at Guest House waya. I was born in Saudi Arabia and moved to the US when I was ten, and now I am going to university in Tokyo. I've lived in Japan for three years Already and have just begun to discover Sapporo. That being said, every place one goes has its own personality and so does Sapporo. The city is young and prospers with the vitality and creativity of the youth here combined with the sophisticated tastes of the traveled. I'll explain what I've seen of Sapporo's character through taking a stroll around the city, eating and getting to know the locals.
Stroll
Just walking around the city allows one to get a feel for Sapporo's personality. The streets are wide and in the summer filled with cool breezes perfect for a stroll. The city is filled with delights at every corner. The local fish market or the greenery Of the parks, or even a Jazz performance out of the blue. Oodori is the main street in Sapporo, it is perfect for a slow day when you're unsure what to do. You can explore the many shops or cafes or enjoy the many events held along there. Even the stylish but relaxing patterned fashion of others on the street shows how the city's laid-back but sense-inspiring personality.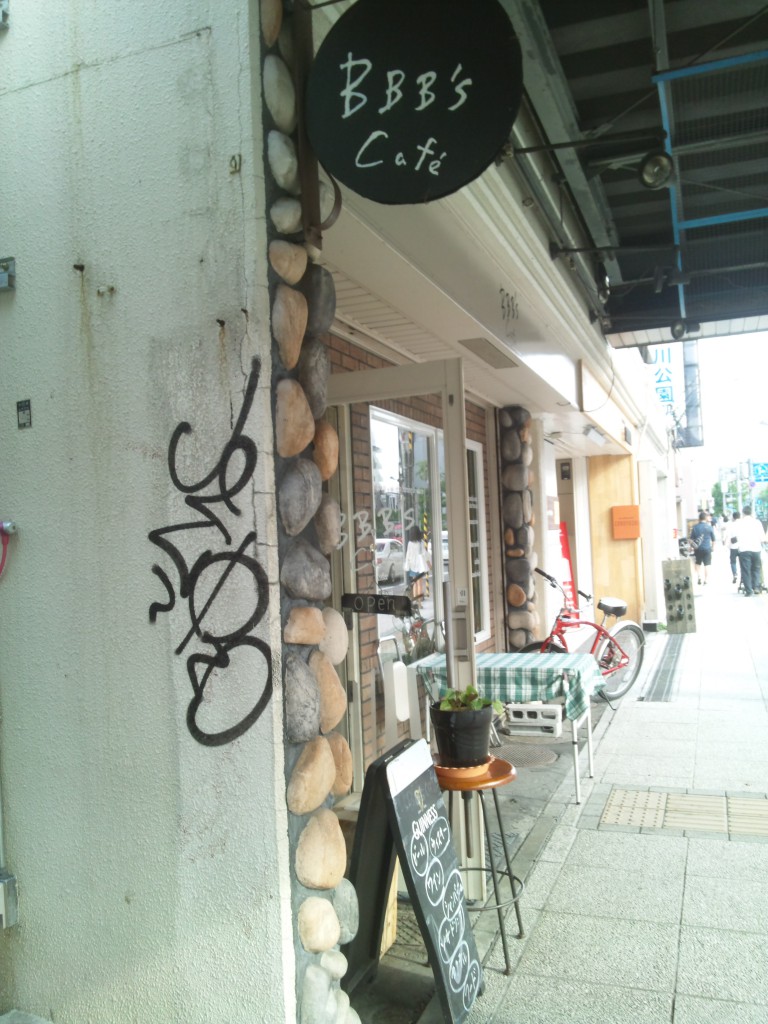 Eat
Throughout my travels, I have found food as one of the most integrative parts of really diving into a culture. Cuisine is the outcome of people's interaction with their distinct environment and shows the real heart of the people. Sapporo has a unique food culture and history That is different from other places in Japan. It's signature dish named after the Mongolian conqueror Genghis Khan (Jingesukan) is a mouthwatering mutton grilled with vegetables on a hot skillet shaped like that of Mongolian soldiers. Hokkaido's seas offer a wide selection of delectable seafood like snow crab and sushi platters of uni and squid made for the aristocrats of old. Hokkaido is also very well known for its Ramen and Soup Curry. Shio Ramen is especially popular. It is a type of Ramen that has a salt-based broth. Soup Curry is a kind of spicy soup filled with a variety of vegetables and often with chicken. Exploring Hokkaido through it's food is definitely a delectable journey of its own.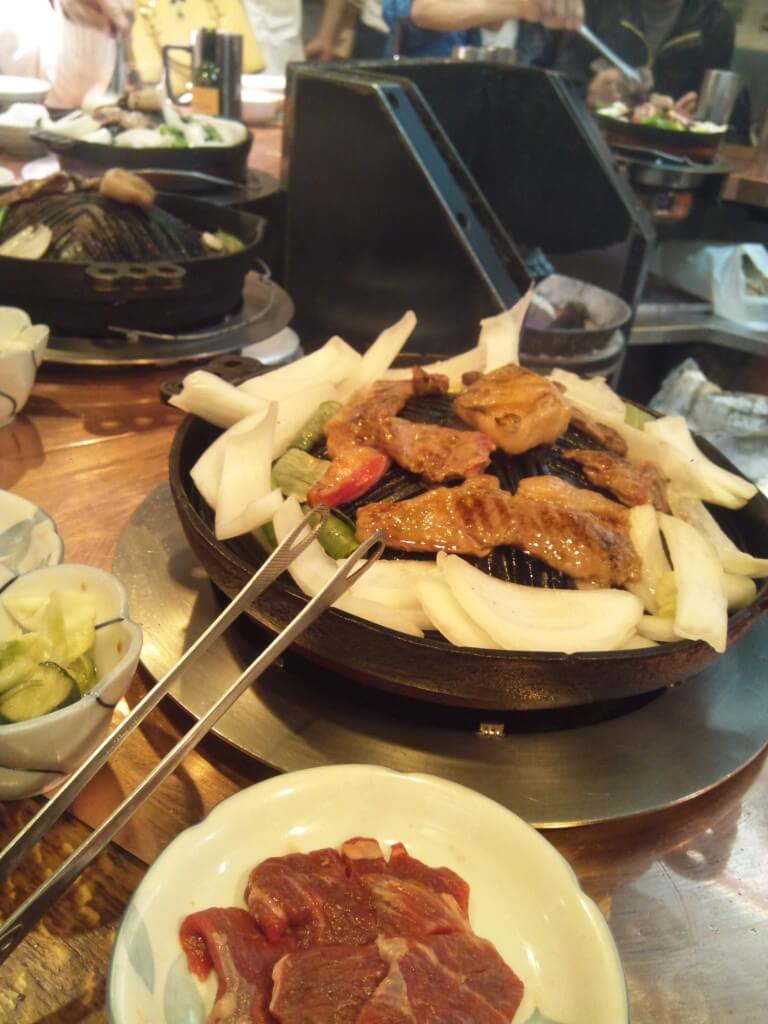 Chat
No matter what, food always tastes better when you eat with others. Meals in Sapporo consist of delicacies but they also often are accompanied by a great atmosphere that allows you to get to know the history and locals. It is easy to strike up a conversation With the owners who offer unique stories and perspectives. Shop owners are very friendly and love talking with their customers. They love this city and it really shows when you talk with them. The city is young and prospers with the vitality and creativity of the youth. here combined with the sophisticated tastes of the traveled.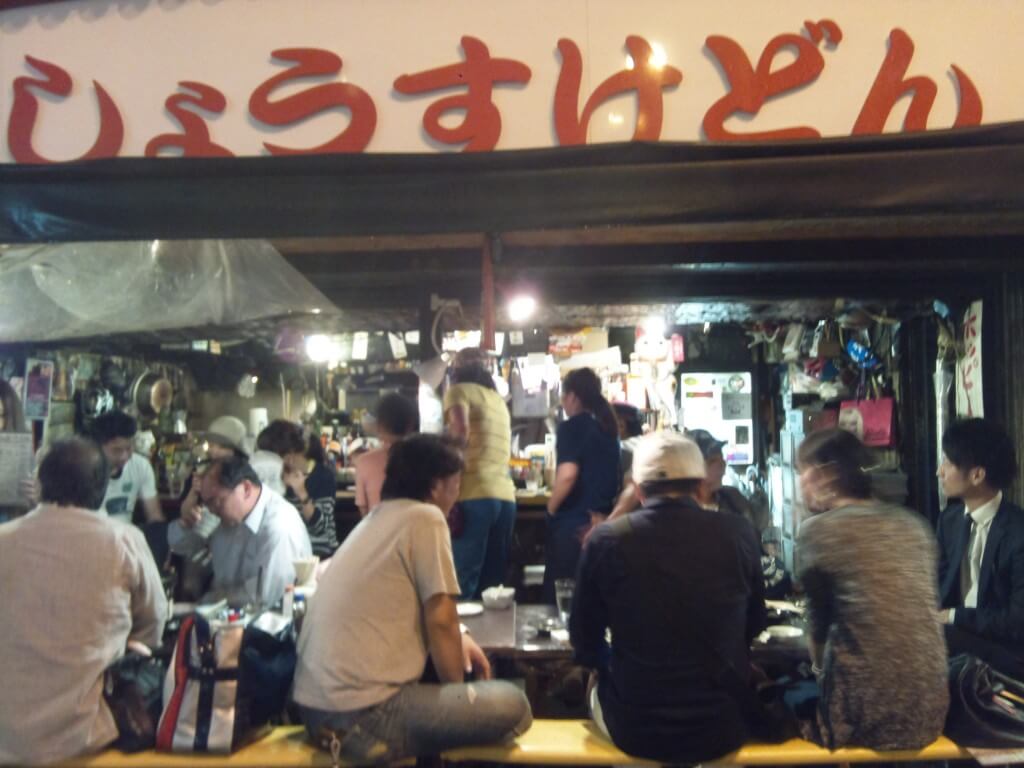 Sapporo is a laid-back city which has a lot of surprises for getting closer to the locals and experiencing authentic food that can't be had anywhere else. waya itself is a perfect example of people showing their love of Sapporo and their interest in different people's stories. Staying at waya has given me the opportunity to become life-long friends with many of the locals and guests. waya would love to welcome you to Sapporo and hear about the adventures and discoveries you make here!