Hello.This is Nakamura from the staff.
The paintings will be on display for a month from February 2th.
This artist will be active mainly in Tokachi,Shikato MaikoMr. is.
I went to this exhibition because I had stayed at WAYA before.
The colorful hues are in perfect harmony with the atmosphere of WAYA.
Admission to the exhibition is free, so feel free to come and visit us.
Also, Mr. Shikato recently moved to Hokkaido and is in Tokachi.TOKOMURO LabIs active in.
Please come visit us when you go to Tokachi ^^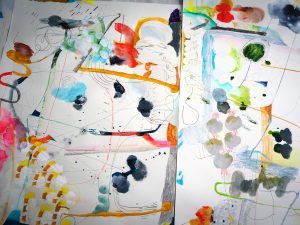 Personal HP:http://maikoshikato.com/
Instagram:@maikoshikato
TOKOMURO Lab: http://tokomurolab.com/
▼ Details
Exhibition period: 2 month from February 4th
Opening hours: 11: 00 ~ 22: 00
Location: Guest House WYA XNUMXst floor back
Admission: Free