Hello!
This is Nakamura from the staff.
There are recommended places at this time of year.
I feel like I posted it last year, but I will post it this year as well! (Lol)
In January, we recommend Lake Utonai, which is about 1km south of Sapporo on Route 36.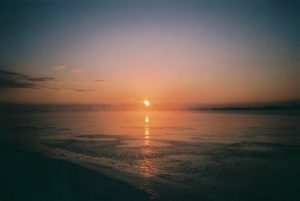 It is especially recommended to see the sunrise, it is quite cold as it drops to -10 degrees, but
You can see the scenery unique to Hokkaido.
Of course, since it is a lake, the rising sun comes from the other side of the frozen lake.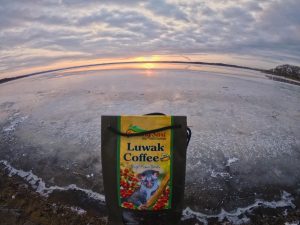 (The photo is Waya's sister storeOtaru Tap RoomCoffee beans received as a souvenir from the staff Kobayashi)
You can also see the marshland that stretches along the way to Lake Utonai.
The rime on the trees shines brightly while being illuminated by the sun, and steam is rising from the marsh.
(I personally like this view !!)
Recently, an observatory has been newly constructed, and the view from the hill is also pleasant!
Even if you are not good at getting up early in the morning, please go to see the scenery unique to Hokkaido ^^