Hello!This is Taichi from the staff.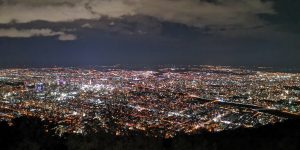 Recently, Waya has become an annual event to see the rising sun at Mt. Moiwa every time a new helper comes in.Lol This time, I will introduce Mt. Moiwa hiking with the photos at that time!
Mt. Moiwa, one of Sapporo's popular tourist attractions, has been selected as one of the New Three Major Night Views of Japan, and the night observatory is crowded with tourists and locals who come to see the night view.
There are five trails on Mt. Moiwa.There is a route that is relatively easy for beginners to climb, and it takes less than an hour.
I will climb before dawn to see the rising sun.I'm sleepy.
Hurry up in time for the sunrise while watching the brightening sky.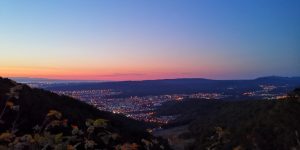 The sky seen through the trees is fantastic and beautiful.
Sometimes I am surprised by the barking of deer.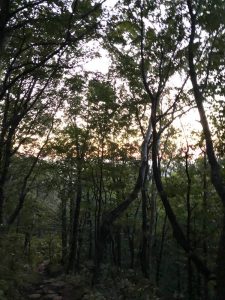 From the top, you can overlook the cityscape of Sapporo, from the Ishikari Plain to Ishikari Bay.There are few people at the observatory in the early morning, so you can enjoy the feeling of monopolizing the scenery.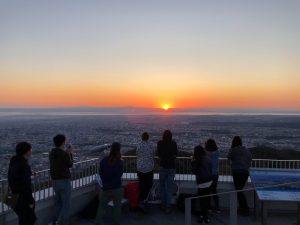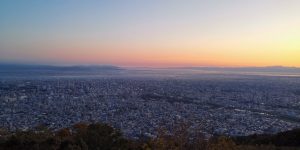 The air on the summit is clear and you will want to take a deep breath.
As the sun rises, it gets warmer and feels better, and you feel sleepy again.
There are many ways to enjoy the summit!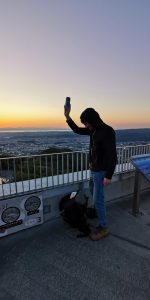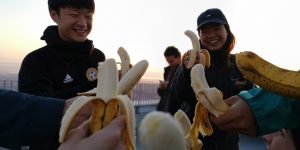 Some people toast with the Asahi, and everyone can have a banana time!
The observatory has a bell of happiness and is known as a sacred place for lovers.You can also propose early in the morning!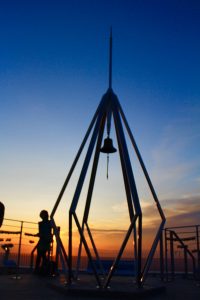 You can enjoy the scenery, plants, and trees that you couldn't see while climbing to the foot of the mountain.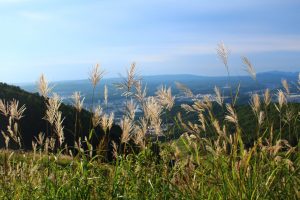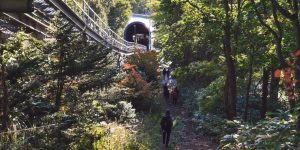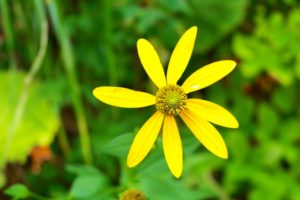 If you are lucky, you can see small animals.Starlings can be seen in the fall season, and owls appear in the winter.
Mt. Moiwa will soon reach the peak of autumn colors, so why not try climbing while feeling the nature up close?