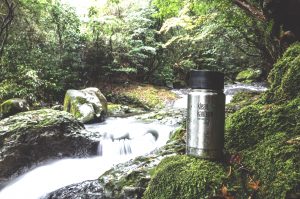 Hello!
This is Nakamura from the staff!
Waya has registered as a water supply spot for a service called My Mizu!MyMizu Website
Many spots are displayed in the Kanto area, but I think that the number of water supply spots in Sapporo will increase in the future!
By the way, anyone can easily register as a water supply station!
My Mizu is
It's Japan's first free water supply app, and it's a nice service for people who use My Bottle.
If you search for waya in the app, it will come out like this! !!
Water can be supplied during business hours, so please ask the staff.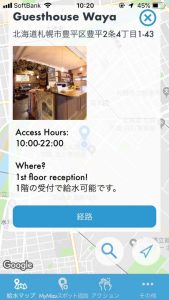 Even when I was traveling by bicycle in Japan, I was drawing water in many places all over the country.
It would be great if this app could immediately find the nearest water supply spot!
Furthermore, it leads to activities that are friendly to the global environment!
Japan is the world's second largest producer of PET bottles, producing more than 2 billion PET bottles each year, and despite the world's highest level of domestic recycling technology and infrastructure. Of the PET bottles, about 220 billion bottles are not recycled and collected, and there is a desire to change the current situation of waste. (From yahoo news: https://headlines.yahoo.co.jp/article?a=26-20190920-alterna-soci)
I hope I can contribute to reducing the use of PET bottles even from small actions.
If you don't have your own bottle, please bring your own bottle!
If you have your own bottle, please drop in at waya when you go out!
For more information about My Mizu, please see the URL below.