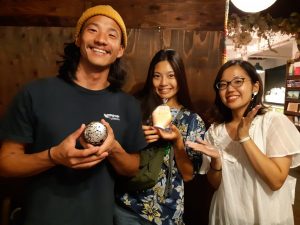 Hello!I'm Harumi Kimura from Hokkaido! (Right photo)
Currently, I am studying Japanese traditional crafts such as lacquer painting and lacquer painting in Kyoto.
In August, we had a lacquer event (lacquer painting experience) with waya for 8 weeks as a helper.
Lacquer began to want to protect and convey what I thought was beautiful, but I became interested in the guest house as a place to disseminate it, got to know waya, and applied for helper.
In conclusion, it was the best summer.
Everyone you meet (including waya, guests, and waya regulars) are all unique and wonderful!
The work of a helper changes from day to day, but I like cleaning so it was a lot of fun.
A sense of accomplishment when bed-making is beautiful, pain in the buttocks when falling in the bath, fun conversations with helpers and staff who work together, sometimes guests, forgetting the sheet bag after arriving at annex The sadness of noticing that, all together, was a really good memory and a good experience.
Good memories and good experiences are not limited to helper work.
On the first day, we had a dinner event at waya.A boy in the neighborhood (Beyblade master) splits watermelon in front of waya.
Eve's delicious rice with watermelon juice made from that watermelon was eaten by everyone who gathered, talked, watched magic, challenged magic, divided watermelon juice with vodka ...
On a different day, I went to see the same helper R and Susukino Samba Festival while being rubbed like people, and on another day, another helper J joined me under the wind chime tunnel in Otaru. You can admire the sound, taste delicious craft beer at the Otaru Tap Room, a sister store of the waya, and listen to Hiroki's world trip to the Otaru Tap Room at the bar with cats ...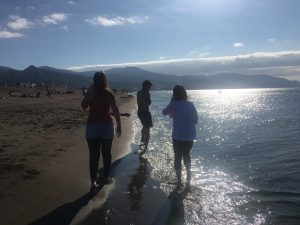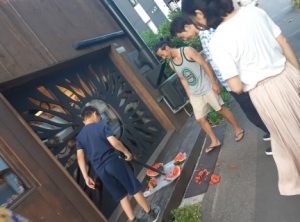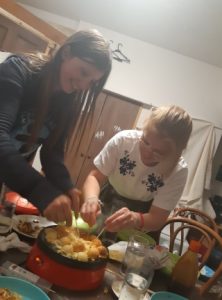 We all went to Sapporo Dome to watch baseball games, talked with guests about the future at the riverside, fireworks together, the last-minute beer garden, the izakaya after, the first parfait in life, ASOSAND's fruit sand , Payokay's authentic Indian curry, powder party with helpers from France, high tension karaoke, sea of ​​Qian box, a lot of waffles, delicious mackerel boiled in miso of Subaya, night walk, nice sound MUSIC NIGHT where people gather, I ran through the tunnel that you made at the end, and the two weeks I spent at waya were so dense that I remember every day from that day when I left waya.
And a lacquer event at waya.I have had the experience of helping with the lacquer experience, but it was my first experience to prepare the materials, think about the procedure, and lead the experience like this time.
I'm really happy that 3 people, three times more than I imagined, participated and learned a little about lacquer.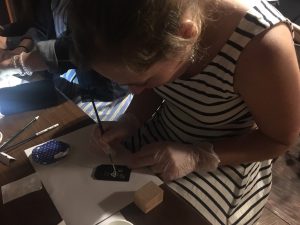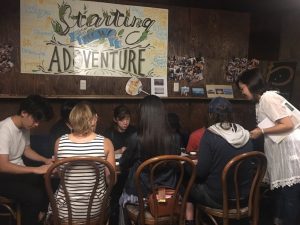 I was able to actually experience what I wanted to do in the future.
I would like to thank everyone at waya for giving me such an opportunity, and Mr. R for helping me from beginning to end.
I'm really thankful to you!!
It's been a long time, but the people I've met in the last two weeks, the experiences, the feelings, and the mundane words, are treasures.
It is a treasure that I want to cherish forever.
I would like to grow every day while looking forward to seeing everyone that I can go to waya someday.I'm really thankful to you!!