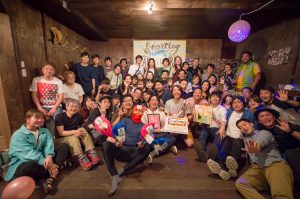 Staylink 6th Anniversary PARTY was held at Guest House WAYA on June 9th.
Thank you to everyone who came.
We will continue to aim for the places that you need.
This time it was a party to celebrate Staylink.llc, which runs guesthouse WAYA.
Thank you for visiting Guest House WAYA.
中