Hello.This is the helper staff.
I've only eaten delicious food lately, so today I'd like to show off some of them to everyone.
① Jacksonville's Crazy Burger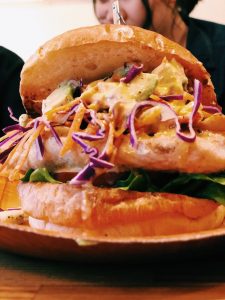 The first is the hamburger shop "Jacksonville" in Odori Nishi 8-chome. It is a shop that offers hamburgers that are extremely delicious in the strongest collaboration called "Hokkaido ingredients & exciting American burgers".
This time I ate "Crazy Salad & Chicken Burger" which is a monthly burger in April.
It was a terrific dish using homemade cheese dressing that was delicious enough to make people crazy.
It's so crazy.The clerk is also Frank and very cozy.
It's a shop you'll want to visit again.By all means.
② 175 ° DENO Tantan noodles with soup Tantan noodles (numb)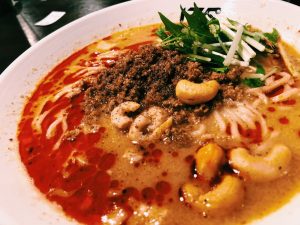 Next is "175 ° DENO Tantanmen", a store specializing in Tantanmen.It is a strong store that has expanded to 4 stores in Sapporo city and recently to other prefectures such as Tokyo.
The attraction here is the authentic Sichuan pepper that the owner himself bought from the producers in Sichuan.
And the special homemade chili oil.The wonderful and refreshing aroma and numbness of Chinese pepper, the not too spicy taste of chili oil, and the deep taste of each ingredient such as sesame sauce and stir-fried soy sauce are exquisite, and once you eat it, you will be addicted to it.Some people don't like spicy food because it has numbness and umami rather than spiciness.Dandan noodles can be selected with or without soup, and the level of "numbness" in the amount of Chinese pepper can be selected from 3 levels.For first-time users, "no juice" and "numbness" are recommended.
③ ASOSAND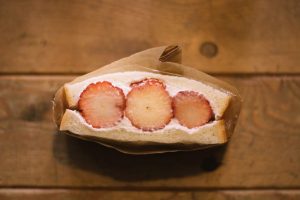 What?What is this beautiful and delicious cross-section sandwich? ?? ??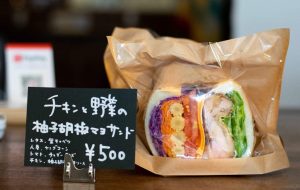 I'm going to advertise it completely, but
This is a product of the sandwich shop "ASOSAND" that I make.
Since I came back to Sapporo and started helping, I have been selling sandwiches as a living event once a week.
I originally worked at a bakery, so I wanted to make use of it and do something.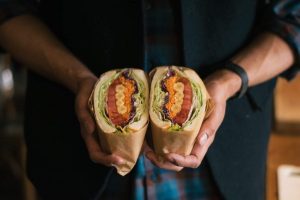 I am thinking of moving toward the opening of the business in the future, so please support me if you like.
I have an Instagram account so please follow me. @Asosand_sapporo
These are the delicious foods and promotions I ate recently.
It's getting warmer little by little in spring.Recently, my boom is to hang out in the sun in this space on the 2nd floor of waya.It's warm.See you soon!