When autumn comes, let's buy salmon roe at the supermarket and pickle it!
To use
How much
Bowl (like)
network
Storage bottle
Sake: Mirin: Soy sauce = 1: 1: 1
Working time about 30 minutes
that's all.
It's simple! !! !!
It looks like you can make it even in your spare time while traveling to Hokkaido! (Lol)



First purchase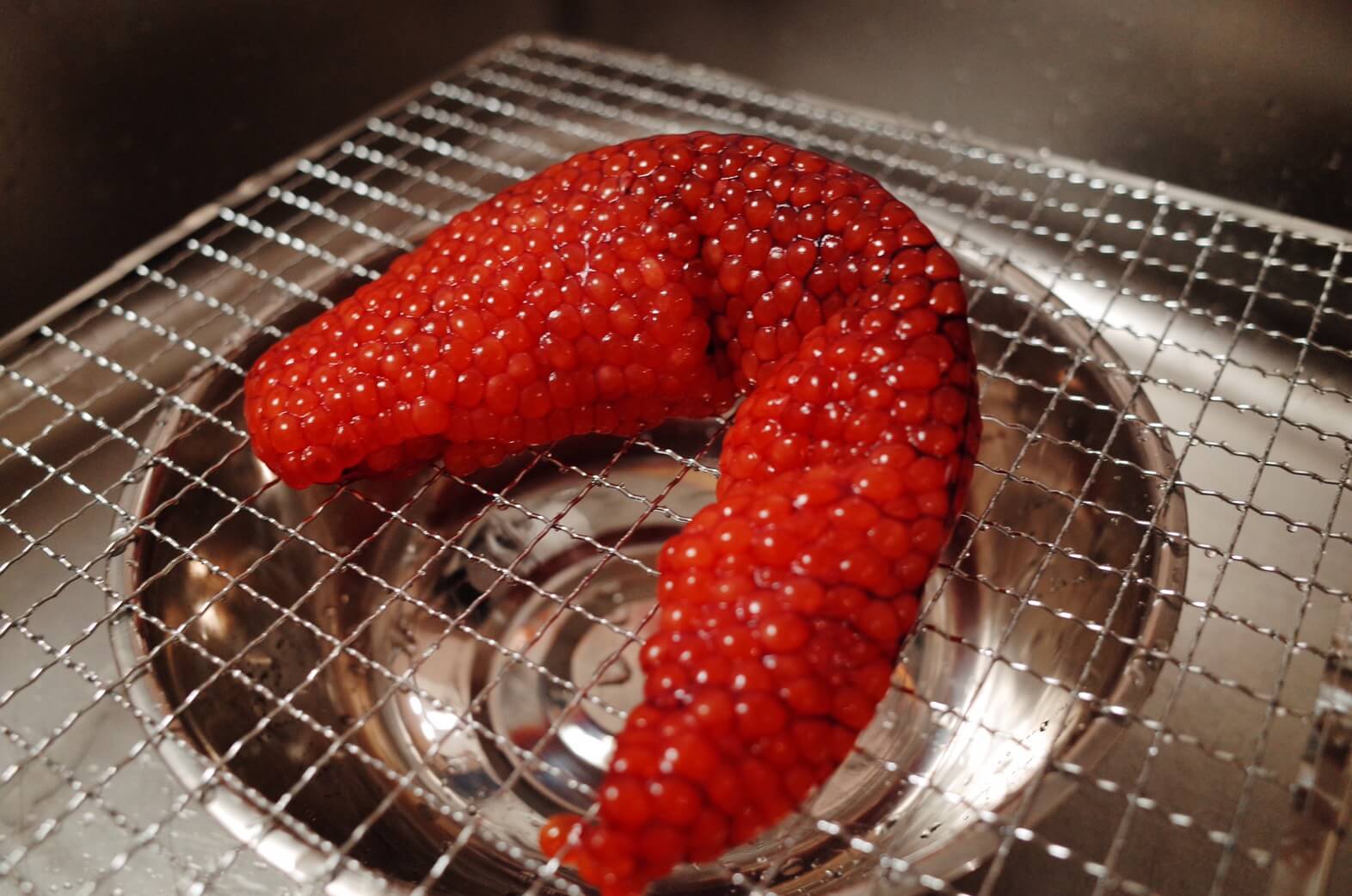 You can buy it at the supermarket for around 1500 yen.
Choose the one that looks delicious!
Set immediately after returning.



Egg drop!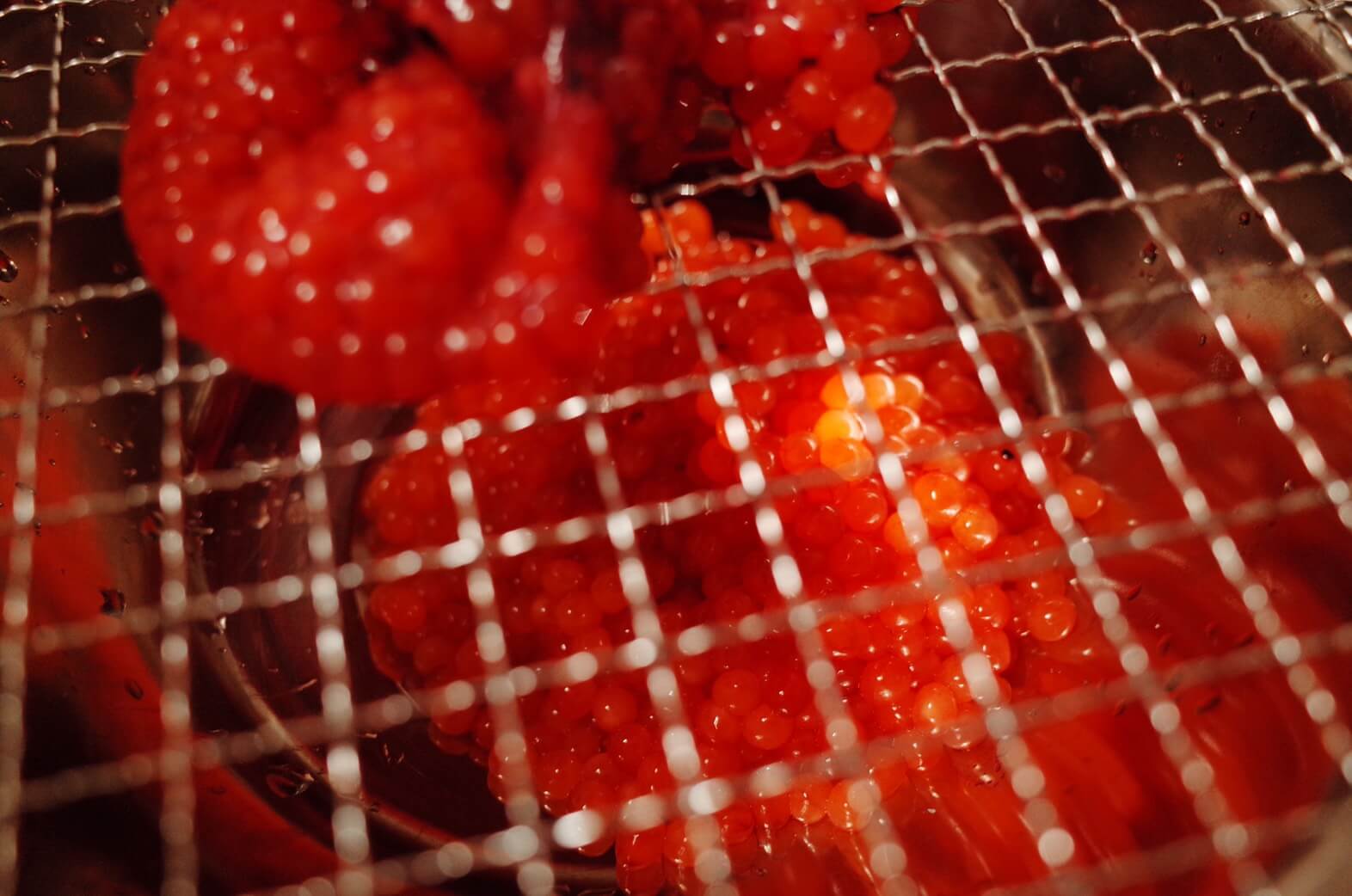 Use a net to remove the eggs on the streaks.
It doesn't crush even if it's quite messy.
Let's do it vigorously!



Egg wash!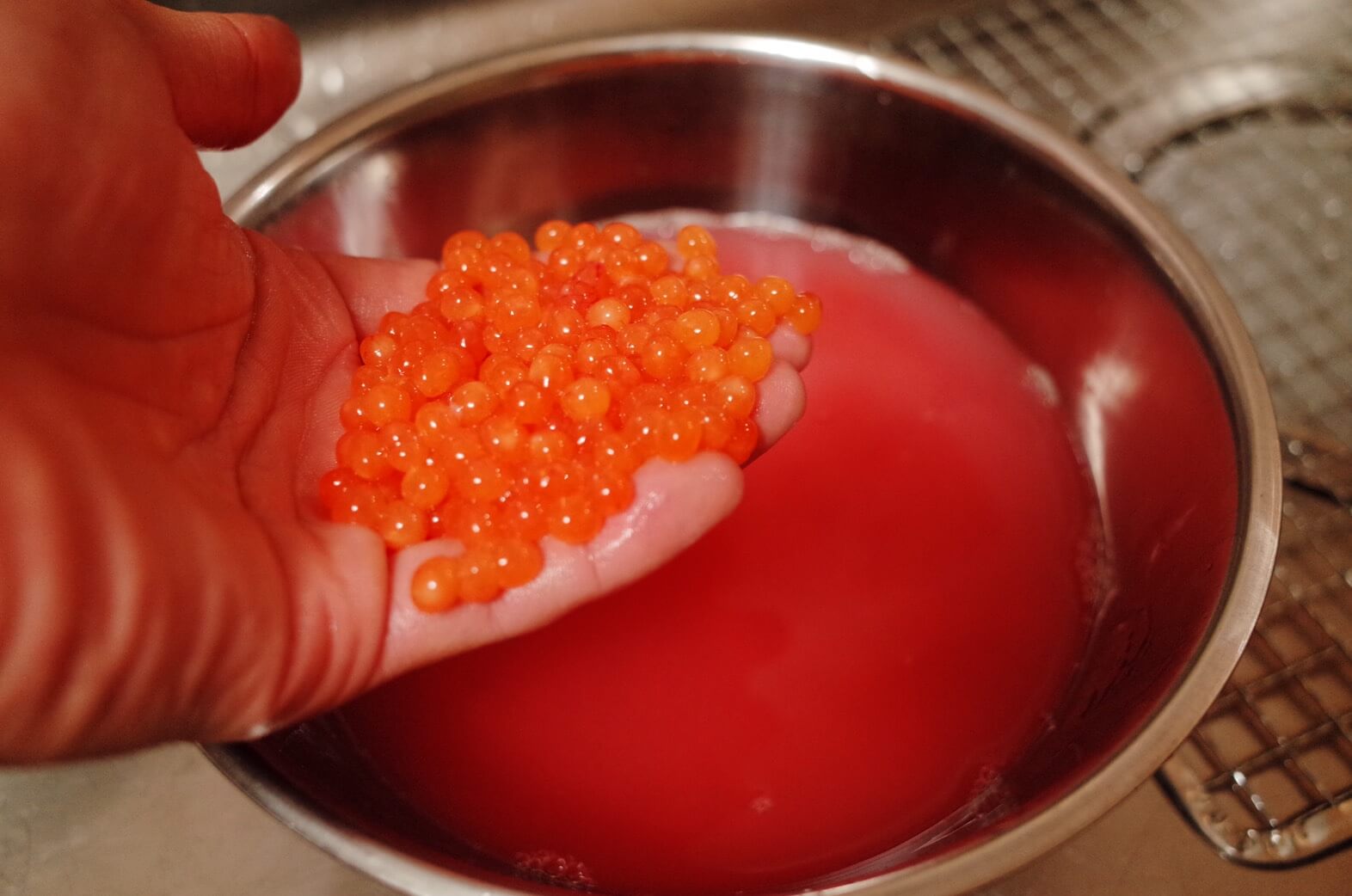 Wash to remove the thin shell on the egg.
In lukewarm water mixed with salt.
(A little after completion!)



Once finished!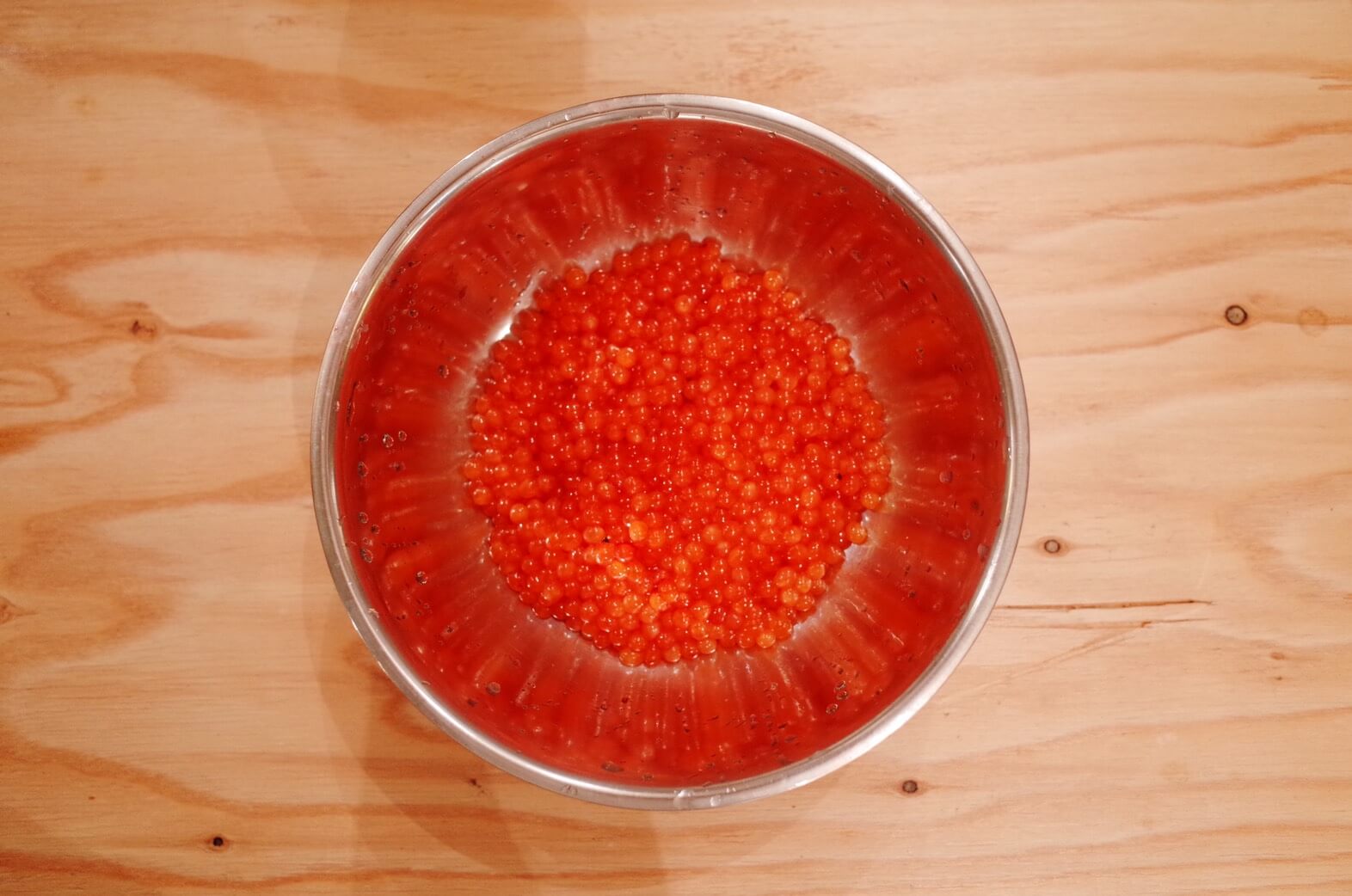 A group of eggs are broken up and shining! !!
it's beautiful! !!
After seasoning and bottling, you're done.



Seasoning & completion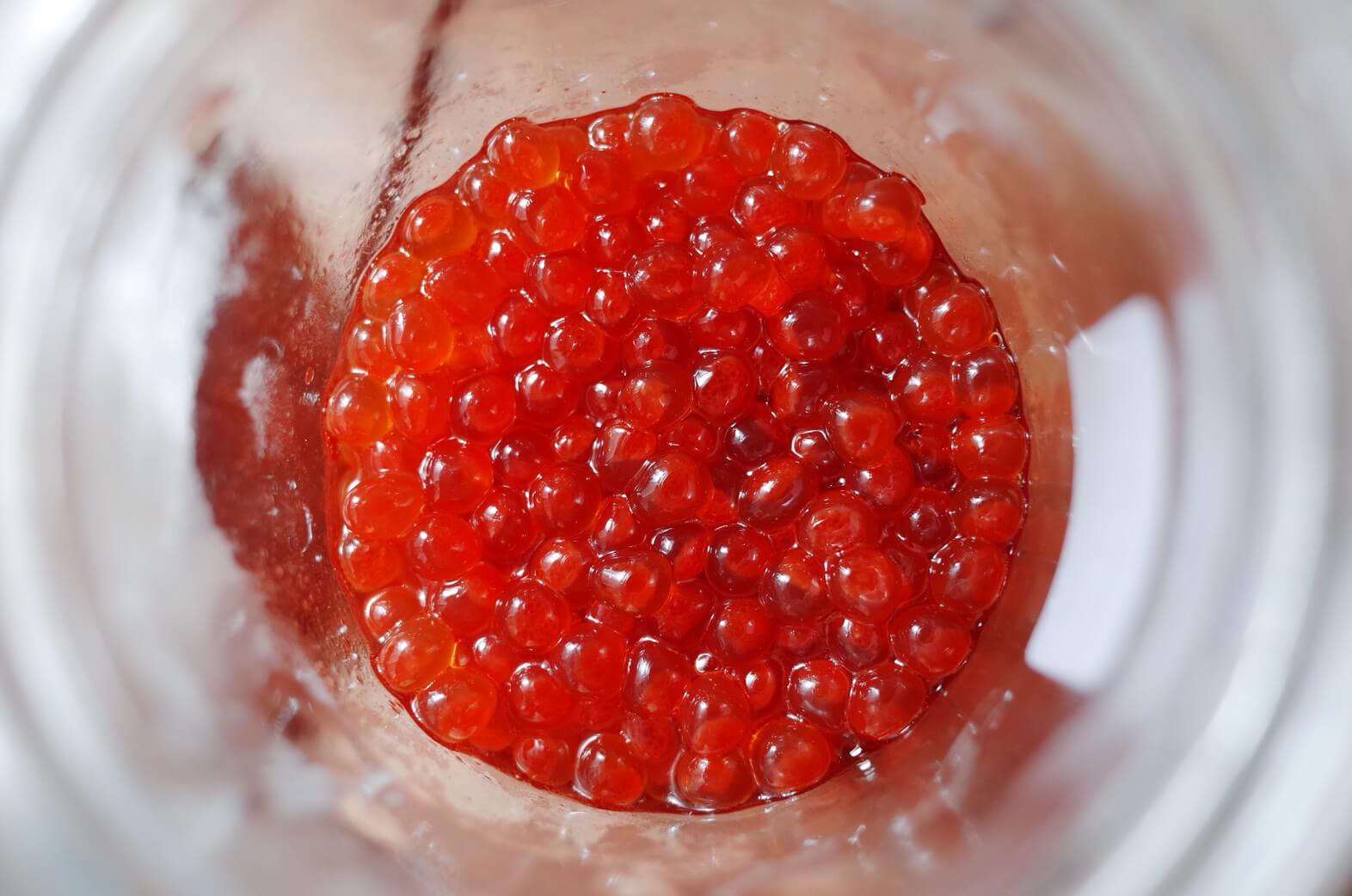 Finally, add an appropriate amount of sake, soy sauce, and mirin to finish.
You can do it well with a 1: 1: 1 ratio.
If you put it on for about half a day, the taste will be strong!
After pickling in the morning, you can eat a bowl of salmon roe for dinner!



Please try it during your free time while traveling.