Hello.
I'm Nakamura, the manager.
I went to Shiretoko the other day.
It was a one-night, two-day trip to Shiretoko with bullets, but it was a very satisfying trip, so I will write a record of the trip.
There are various accesses to Shiretoko, so I will omit it.This time only on the Shiretoko Peninsula.
This time I went by car from Sapporo.If you use the highway, it will arrive in 6 to 8 hours.
Please refer to the following for the route of this trip to Shiretoko.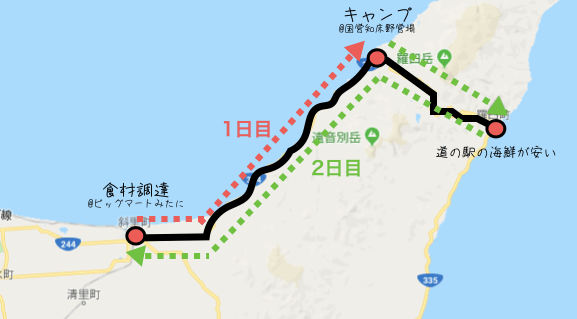 Because I didn't have time, I returned at the roadside station Rausu.
Also, since camping was the main activity, we marked the recommended local supermarkets and campsites, so please refer to them!
The supermarkets in Shari Town are very cheap and have a wide variety, so when camping in Shiretoko, we recommend procuring ingredients in Shari Town! !!
The seafood was cheap at Rausu Road Station, so I cooked it lightly at the nearby port and ate it. (Fresh, cheap, delicious !!!)
It was basically raining, but I also enjoyed the rain in Shiretoko.
The foggy mountains are a masterpiece.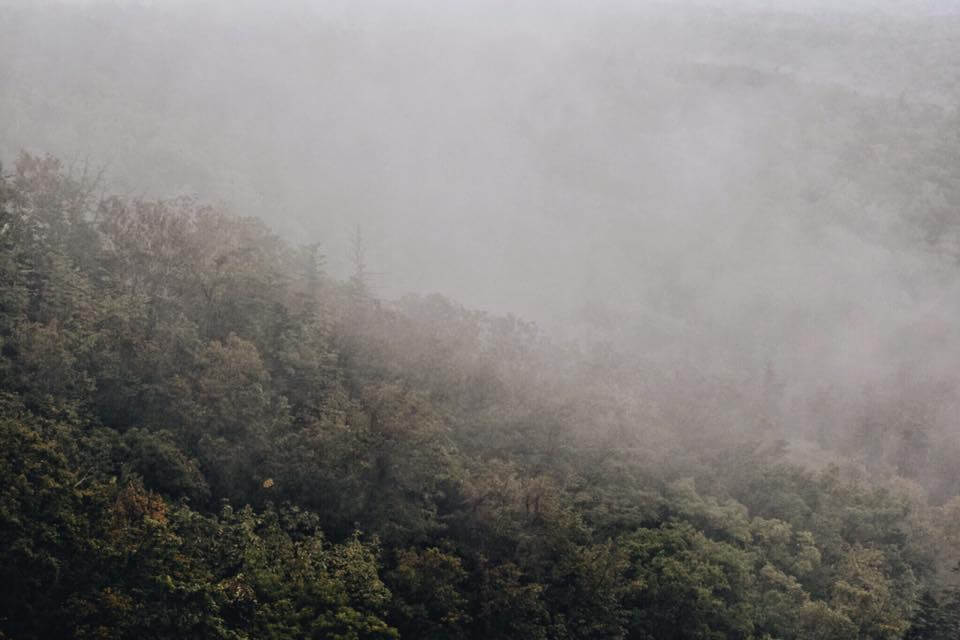 Even so, the fog cleared up, and the more I climbed the Shiretoko Pass, the more the trees became colored, and it was a moving storm.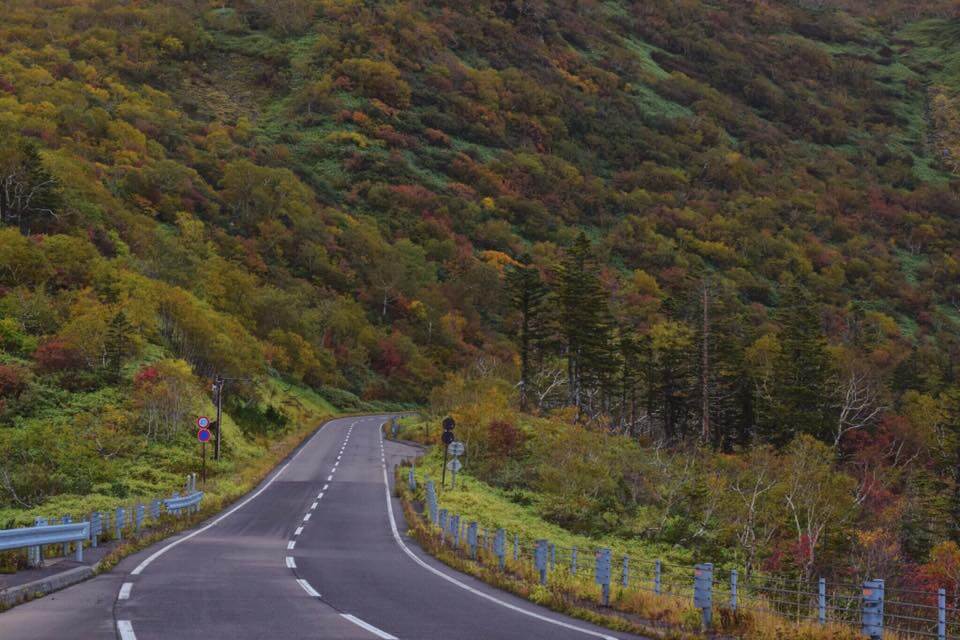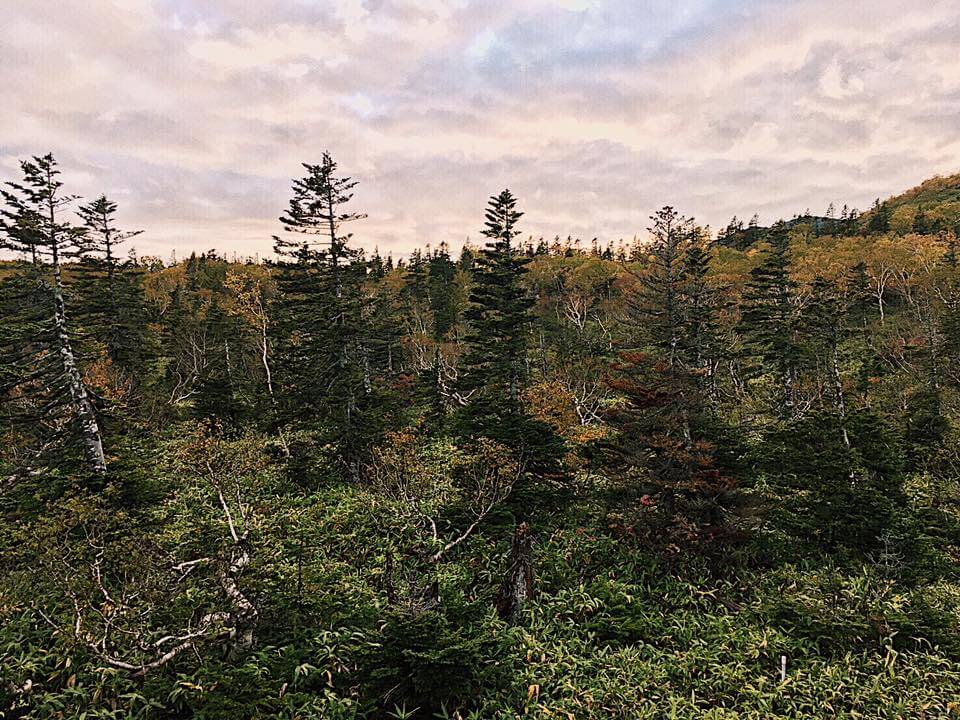 At night, Shichirin BBQ camp at Shiretoko Campground.
There was also a hot spring for about 3 yen in a place about 500 minutes on foot.
Of course, the ingredients for this day were procured at a supermarket in Shari Town.
With a budget of 2000 yen, I could eat enough to get hungry. (In autumn, it's saury ~)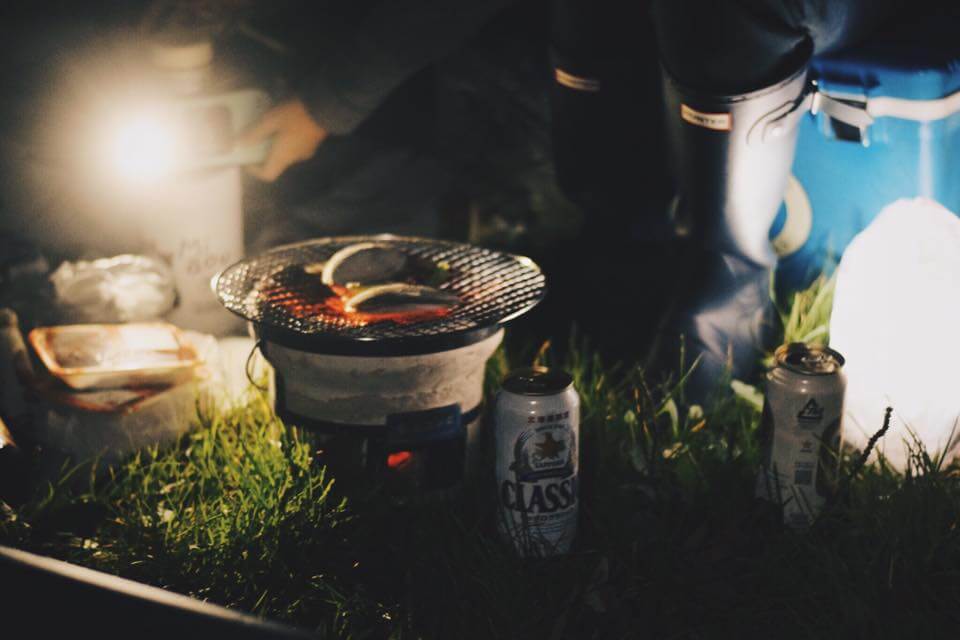 On the second day, I decided to leave Shiretoko at sunset, so I took a dash to visit the tourist spots.
Waterfall of Oshinkoshin, Shiretoko Goko, Shiretoko Pass, etc.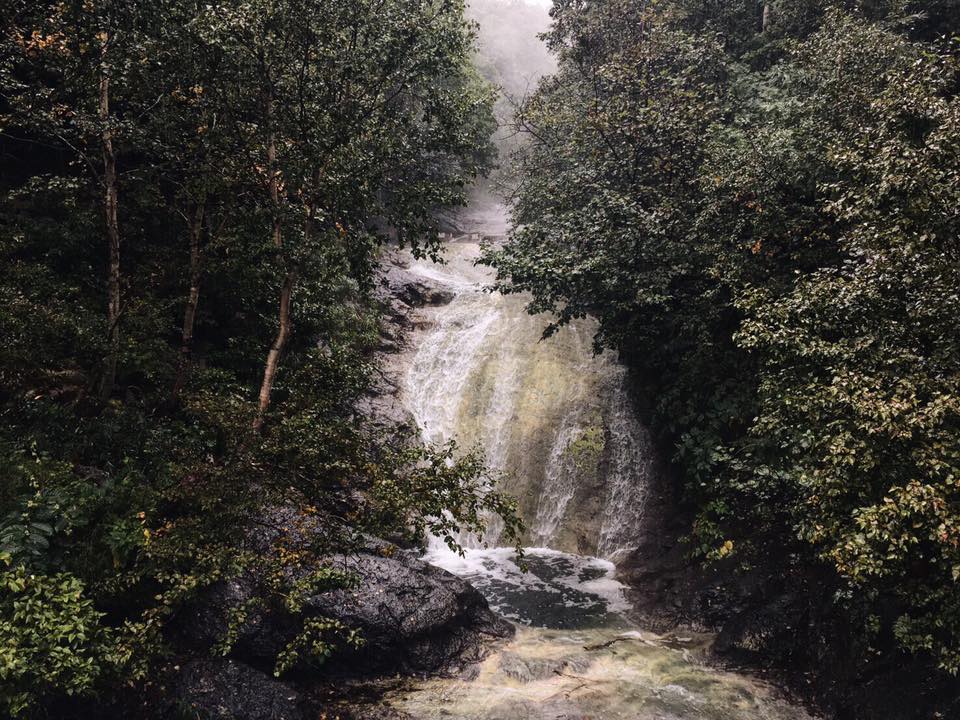 (↑ Oshinkoshin Waterfall / Hot spring so it's warm)
You can see a lot of deer while driving.
The deer that live in the forest have narrow horns.I've heard that deer living in the grasslands have wide horns.Is the truth and how.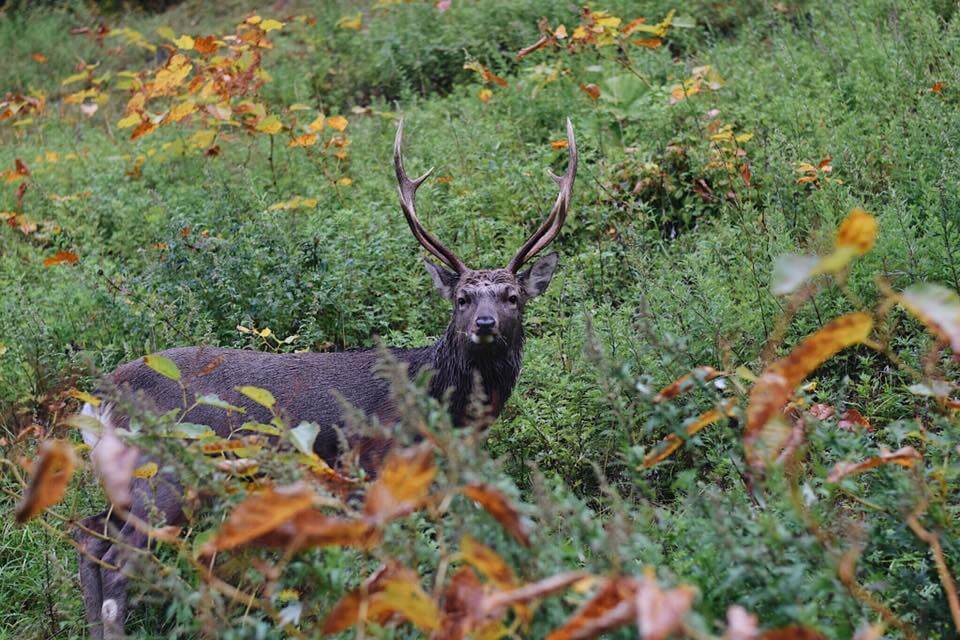 After crossing the Shiretoko Pass in the afternoon, I took a rest at Rausu Road Station and had the ingredients procured at Road Station.
In addition, I enjoyed gourmet food with lots of local food such as kelp soft and atka mackerel burger!
By the way, the photo is a whelk shellfish.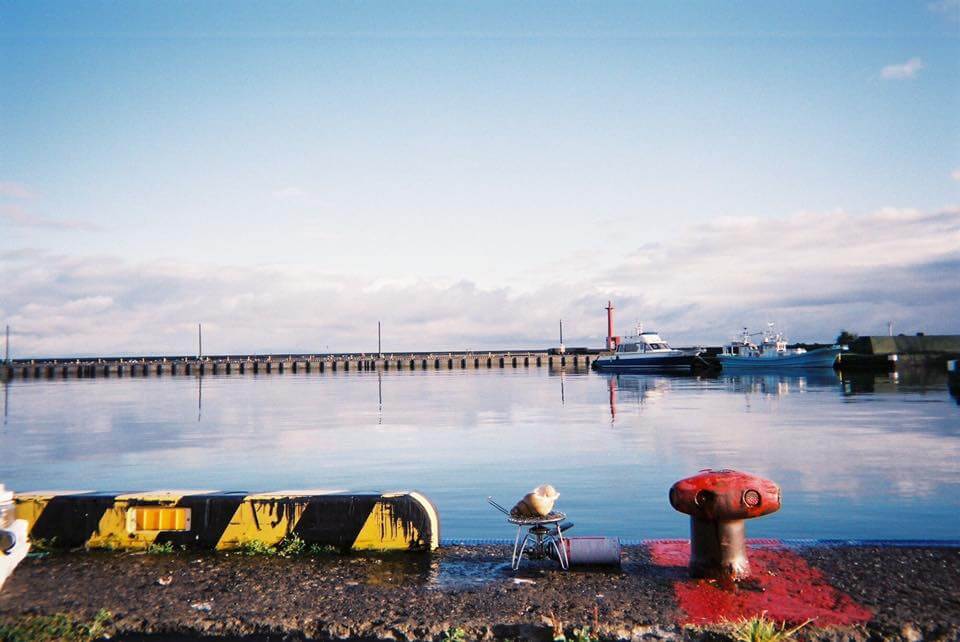 Take a break and turn back from Rausu! !!
This is a bullet trip.Lol
If you proceed while watching the sunset time, you can worship the sunset at the summit of Shiretoko Pass. * Be careful as the sunset is very early when you come to Shiretoko!
It's breathtakingly beautiful.I really recommend it.
As soon as you can't see the sunset from the pass, head toward Utoro!This sense of speed is important!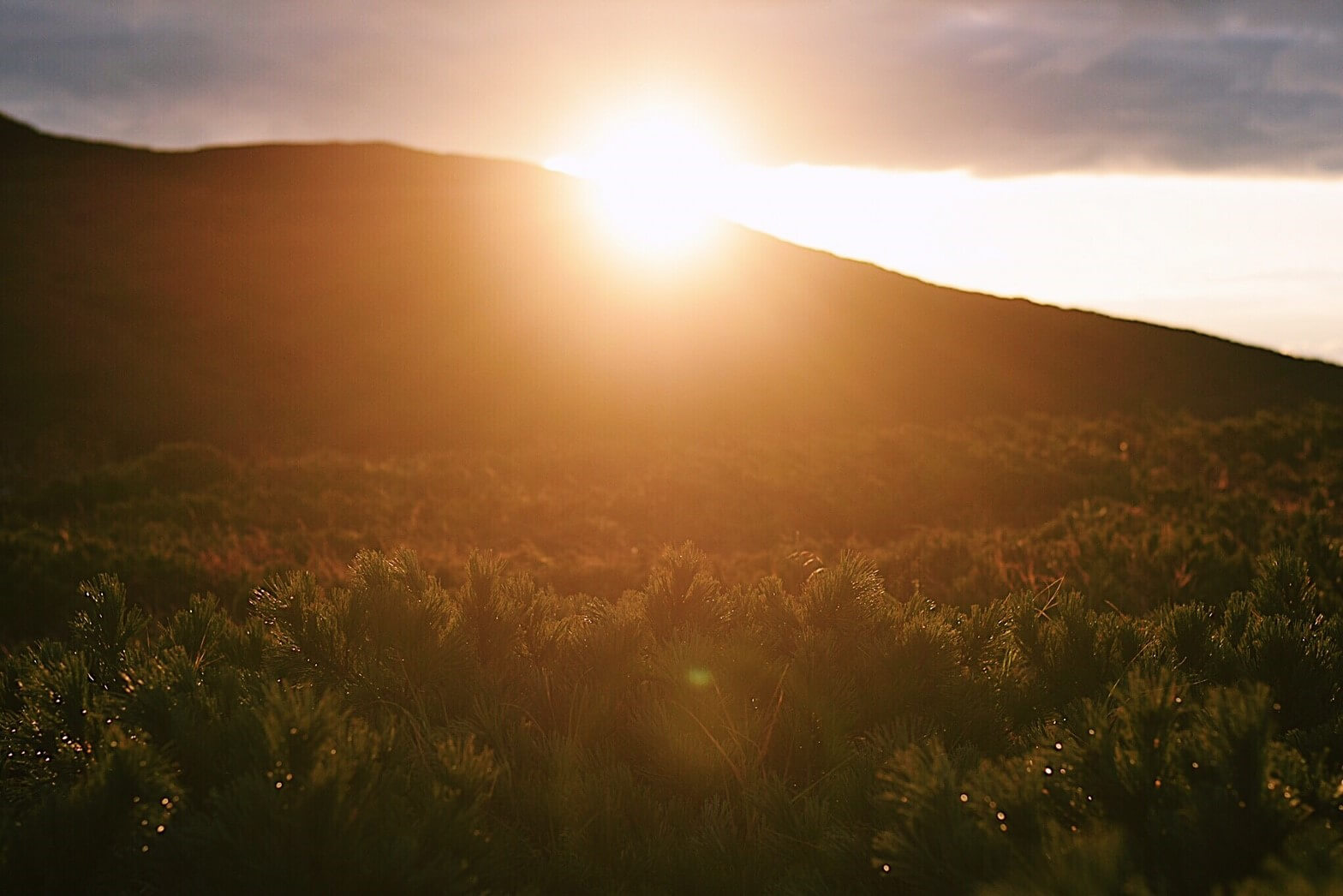 You can also worship the sunset over the sea when you go down the Shiretoko Pass.
You will rarely have a sunset that you can enjoy twice a day.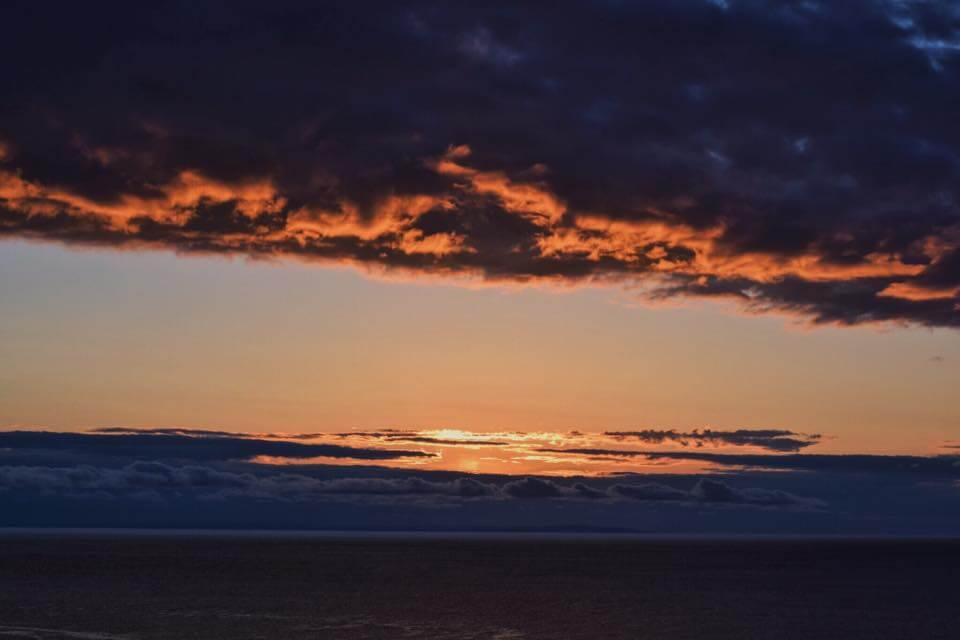 I will go home after enjoying the magic hour.
It was a one night and two day bullet Shiretoko trip.
The Shiretoko Peninsula, a World Natural Heritage Site, is probably a place to enjoy every season. (This time it was autumn, but I wanted to visit all four seasons.)
The cost of traveling from Sapporo was about 2 yen including gasoline when using the expressway.In addition to that, the image is food expenses and souvenirs.
It's a bullet, but if you have a whole day, you'll definitely be satisfied with your trip, including camping.
If you have time, be enthusiastic and take a break!
Death that will surely be a memory of your life!