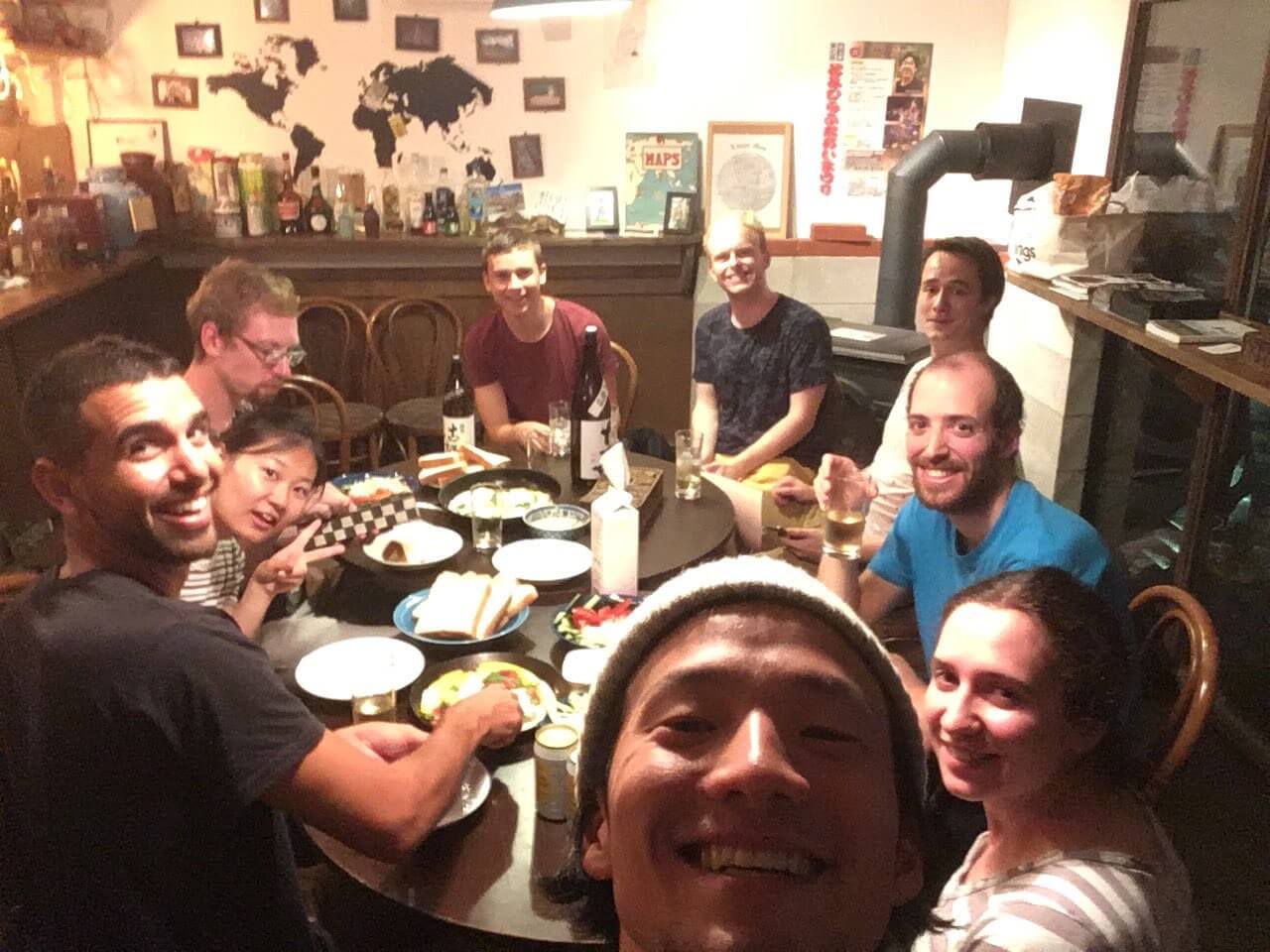 I stayed for 3 weeks in Waya Guesthouse in Sapporo. It was an amazing and unforgettable experience. The workload was adecuate and not difficult to do, I was also provided with staff meals which were really good.
But the best of this experience was the people and the ambience over there. The other helpers and staff were so nice, made me feel like part of the family really quick.
The advantage of Waya Guesthouse is the bar they have at reception, where guests and staff can drink and talk in a relaxed atmosphere. I have so many good memories of some of those nights there… and of course, after meeting new people, drinking together and having fun…sometimes we headed to Power Cook, an Izakaya bar just 5 minutes away on foot. Perfect location, cheap, and also quite good memories.
Amazing stay in Sapporo. Thank you all for making it wonderful!