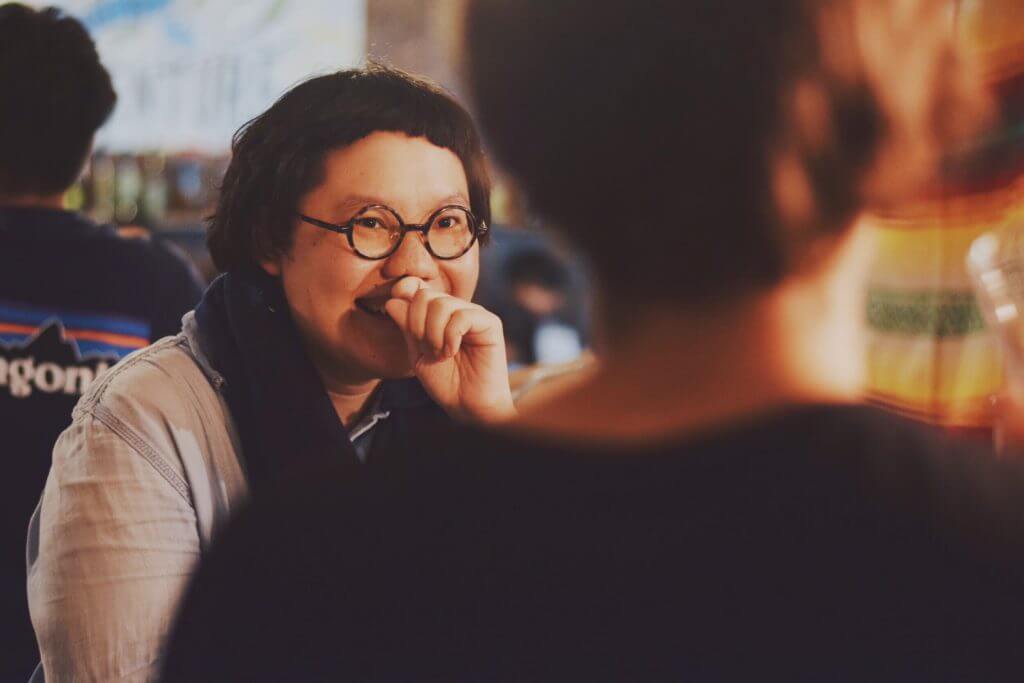 Hey,
I am Jean from Taiwan.
My habit is wild swimming. I know some really good place to visit in Taiwan.
Two years ago, I was cycling half Europe with a second hand city bike. This time, I am planning for cycling whole Hokkaido during the summer season. The shower is so important for all the cyclists, If you know some place where I can swim (or take a free shower) in Hokkaido, please please tell me!
Except wild swimming, I often visit the gallery and select boutique shops in my free time. I am a big fan of Japan's comic books. Recently my favorite comic artist has been 九井諒子. I also love to watch movie and listen to alternative rock music.
The reason I want to visit Waya guest house was because I hoped I can met lots of amazing people. And I definitely did! All the members in Waya are so talented. We shared many beautiful stories with each other every night.
I will work until the end of June, and after will be back in October and November.If you just pass Waya, feel welcome to play with us.
哈囉,我是Jean,來自台灣。
現在正在Waya guest house打工換宿。 Waya絕對是全北海道最酷的地方之一,短短的兩週內我遇到了一堆超級有趣的人,每天都有說不完的故事可以分享。
我的興趣是在玩水溯溪,我知道一些台灣很適合玩水的地方。這個夏天我計畫騎單車環遊北海道,探索北海道的免費溫泉跟野溪,如果你恰巧知道某些秘境,請一定要跟我說!!
我是平面設計師,平常常逛小店跟看展。我對日本漫畫涉獵很深,前陣子最喜歡的漫畫家是九井晾子。 我也挺喜歡聽樂團跟看電影。
我整個10月跟11月都會在Waya,如果機會的話,歡迎來找我聊聊。我很樂意分享之前在歐洲騎單車睡帳棚、找免費食物的經驗。See you in Waya!