Hello!
I'm Amy (Yihuei in Mandarin or Megu in Japanese).
I'm from Taiwan and I worked as a helper in Waya in 2016 during my exchange year in Akita.
In waya I met many great people including the owner of waya, staffs , other helpers and guests who came to stay in waya. Most importantly I met my boyfriend Felix who was also a helper at that time! 
Right now I'm studying master degree in Germany and will graduate this year. My goal is to finish study on time and start working in a pleasant place.
We both miss Japan and Waya so much. It was a time with loads of joy in our life. So we definitely will visit Japan or Hokkaido again.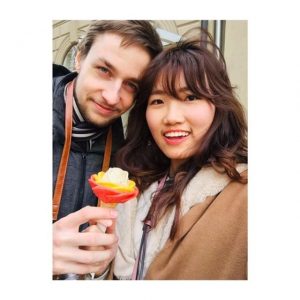 Amy 2019.05
Germany
My photography websites: 
https://www.instagram.com/amy_wonderland_/